12.01.10 | Category: iPhone and iTunes | Author: iPhone Expert






Loading...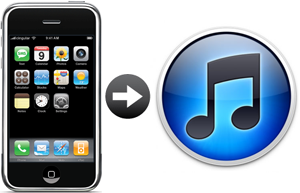 You either purchased a new computer, reinstalled your system or just reinstalled iTunes
Now, if you connect your iPhone to your Computer, you may lose all your iPhone data, because synchronizing an iPhone with an empty iTunes library can erase its whole contents
There are manual ways to Copy iPhone
songs to a Computer and then import
them to iTunes
Unfortunately, this does not preserve what makes your iPhone unique and priceless: all the personal settings you've built over time:
Playlists
Ratings
Play counts
Album artwork
Date last played
Date last skipped
Date added
Skipped count
Default volume
Start time
Stop time
Artist
Album
Podcasts & subscriptions
Audiobooks
Videos
Contacts
Games
Apps
Skip when shuffling
Remember playback position
Episode ID
Episode number
Season number
Etc...
That's a lot of precious stuff !

Now, to Rebuild iTunes based on your iPhone including all your personal settings, you need a third party program
Start by getting it from here
Install it
Open the program with the shortcut on your Desktop
Just hit the "Start Backup" button
After a couple of minutes, all your iPhone data are back in iTunes !
From now on, you can sync your iPhone with iTunes again, just the way you always did !
Notes & possible issues
This procedure will also Transfer purchased songs from iPhone to iTunes
It will Update iTunes Library based on iPhone, which means if some of your songs are already in iTunes, it will skip them and not create duplicates
The above procedure is based on the automatic mode ( recommended )
For more advanced users, this program offers all expectable fine-tuning options
Just hit the "Manual Backup" button and you get access to a full range of advanced settings:
Filter the elements you wish to transfer by:

Song
Playlist
Artist
Album
Genre
Etc...

Customize the way your songs are imported to both your Computer and iTunes:

Automatic song renaming options based on combinations of Artist, Album, Name,...
Folder / sub-folder structure creation based on Artists, Albums,...
Metadata ( personal settings ) to be imported or not: Ratings, Play counts, Date last played ( see full list above )
Etc...

Mike Johnson
Founder and Editor of sync-iphone.com has a sincere desire to provide readers with honest and useful solutions for their iPhone
More about him on Google+
If you enjoyed this article, please consider sharing it!