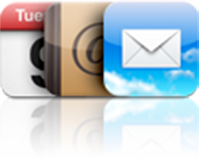 For instructions on specific email providers such as Gmail and Yahoo!, please refer to the corresponding tutorial
For Mac, please refer to Sync iPhone Contacts with Mac
One of the first things you need after having purchased your iPhone is to Synch your personal Contacts, Calendars and Email Accounts from Computer to iPhone
Thanks to iTunes, you can sync all these in just one easy operation
Connect your iPhone to your Computer ( iTunes should open up automatically. If not, launch it from Start->All Programs->iTunes->iTunes )
Click your iPhone in the "Devices" section on the left
Click the "Info" tab
Check the "Sync contacts with" option and select "Windows Address Book"

In case you don't want all your iPhone Contacts to be synchronized with your Computer Contacts, click "Selected groups" and make your choice the groups you want to synchronize

Then, hit the "Sync calendars with" check box and select "Windows Address Book"

If you do not want to synchronize all your iPhone Calendars with your Computer's, click "Selected calendars" and select the ones you want to be synchronized

Finally, click the "Sync" button in iTunes lower-right corner
Notes & possible issues
Once you complete the above procedure, your iPhone Contacts will synchronize every time you connect your iPhone to your Computer
In case of any iPhone Contacts synchronization problems, on your iPhone go to Settings->Safari->Clear Cookies and restart the Contacts application ( if your iPhone supports multi-tasking, make sure you have actually closed the Contacts app )

Mike Johnson
Founder and Editor of sync-iphone.com has a sincere desire to provide readers with honest and useful solutions for their iPhone
More about him on Google+
To sync iPhone Contacts TO Outlook, click here
To sync iPhone with Outlook two-way, click here
To sync iPhone with Local Contacts AND Exchange Contacts, click here
Probably the most wanted iPhone synchronization out there, Syncing iPhone with Outlook Contacts, Calendars and Emails is very easy, as long as you are using iTunes
( Mac users, skip these framed instructions )
Make sure the iTunes sync plugin is enabled in Outlook
Outlook 2003
Go to Tools -> Options
Click "Other" and "Advanced Options"
Select "COM add-ins" and then "iTunes sync add-in"
Click "OK" and then "Apply"
Outlook 2007 - 2010
Go to Tools -> Trust Center
Add-ins
In "Details" select "iTunes add-in" from the "Inactive Application Add-ins"
In "Manage", click "COM Add-ins"
Click "Go"
In the small window that shows up, choose "iTunes sync add-in"
Click "OK"
Before attempting the follwing procedure, for more safety, please consider our tutorial
Backup iPhone Contacts
Connect your iPhone to your Computer ( iTunes should open up automatically. If not, launch it from Start->All Programs->iTunes->iTunes )
Click your iPhone in the "Devices" section on the left
Click the "Info" tab
Check the "Sync contacts with" option and select "Outlook"

In case you don't want all your iPhone Contacts to be synchronized with Outlook Contacts, click "Selected groups" and select the groups you want to synchronize

Then, hit the "Sync calendars with" check box and select "Outlook"

If you do not wish to synchronize all your iPhone Calendars with Outlook, click "Selected calendars" and select what you want to be synchronized

Finally, click the "Sync" button in iTunes lower-right corner
As simple as that!
This is unfortunately a one-way synchronization from Outlook to iPhone
To sync iPhone with Outlook two-way, use Google Calendar Sync and select 2-way as the Sync option
This procedure works for both Mac and PC
Your calendars must be Outlook 2003 or above compatible
Once you complete the above procedure, your iPhone Contacts will synchronize every time you connect your iPhone to your Computer
In case of any iPhone Contacts synchronization problems, on your iPhone go to Settings->Safari->Clear Cookies and restart the Contacts application ( if your iPhone supports multi-tasking, make sure you have actually closed the Contacts app )
This solution allows to sync Outlook with iPhone 4 and iPhone 4S

Mike Johnson
Founder and Editor of sync-iphone.com has a sincere desire to provide readers with honest and useful solutions for their iPhone
More about him on Google+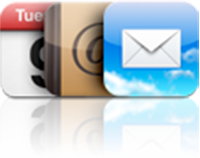 Syncing your iPhone with the Contacts, Calendars and Emails on your Mac is altogether easy, convenient and secure, so let's get started right away.
Connect your iPhone to your Mac ( iTunes should open up automatically. If not, launch it from from the Dock )
Click your iPhone in the "Devices" section on the left
Click the "Info" tab
Check "Sync contacts with" and select the Contacts you want to sync with your iPhone ( Google Contacts, Windows Address Book, Yahoo! Address Book )
In case you don't want all your Mac Contacts to be synchronized iPhone, click "Selected groups" and select the groups you want to synch
In case you also want to sync your Mac Calendars with your iPhone Calendar, hit "Sync calendars with" and select the calendars of your Mac you want to sync with your iPhone

If you do not wish to synchronize all your Mac Calendars with the ones of your iPhone, click "Selected calendars" and select what you want to be synchronized

Finally, click the "Sync" button in iTunes lower-right corner
Notes & possible issues
Once you complete the above procedure, your iPhone Contacts will synchronize every time you connect your iPhone to your Mac
In case of any iPhone Contacts synchronization problems, on your iPhone go to Settings->Safari->Clear Cookies and restart the Contacts application ( if your iPhone supports multi-tasking, make sure you have actually closed the Contacts app )

Mike Johnson
Founder and Editor of sync-iphone.com has a sincere desire to provide readers with honest and useful solutions for their iPhone
More about him on Google+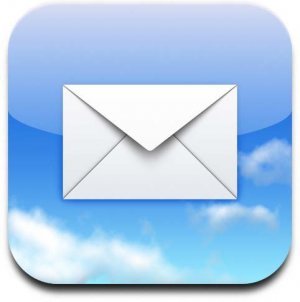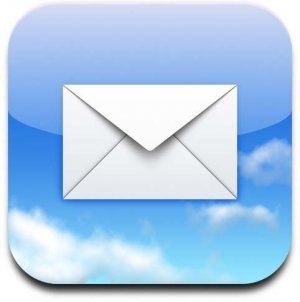 To synchronize your iPhone with your favorite Email account, please refer to the corresponding tutorial
For Mac, please refer to Sync iPhone emails with Mac

Mike Johnson
Founder and Editor of sync-iphone.com has a sincere desire to provide readers with honest and useful solutions for their iPhone
More about him on Google+